Aardvark Arts...
...is an independent non profit foundation exploring the intersection of arts, culture, education and technology.
Click the button below to choose your language.
This site uses cookies. Clicking "Go to Site" means that you agree to our privacy policies and cookies statement.
Aardvark Arts...
...is building a network of performance makers, producers and critical thinkers who are making work that crosses boarders and brings people together. Our artists employ games, rituals, traditional songs and dances, and multimedia performances in their vibrant storytelling to foster a more thoughtful and substantive community.
Scroll down to learn more about our projects. If you'd like to sign up for our newsletter click the button below.
News
All ages creative studio
The Wroclaw Children's Museum is launching a creative studio for all ages. Events are organized in English to give both children and adults from around the world a safe space to connect and create. All ages (6+) are invited to sign up for weekend workshops which begin on February 2. The workshops being offered include handmade art crafts, a juggling group and piano lessons. At the end of the 9 week season, participants will help build an exhibit for display in the museum and take part in a culmination event. Click here for more information.
Library grand opening
On Saturday December 14, our collection of books will be made public at the Grand Opening of the family lending library housed within the Wroclaw Children's Museum and Story Center. At the core of the Story Center is a commitment to use stories to inspire learning and develop a lifelong passion for reading. Fairy tales, folk stories and classic children's books are used as a way to practice English and to learn about other cultures.
Holiday performance
This December, come sing along at the Wroclaw Children's Museum and Story Center. "No More Christmas Carols!" is an English performance designed for children ages 6+. The event is an excellent engaged activity for English learners. The show premieres on December 15 and is happening each Sunday at 10:00am.
Story Center Premiere
The Story Center is back! Througout the school year we will be embedded in NAVIGO the Center for Innovative Education. On Saturday October 5, 10:00am we will celebrate our premiere with the Wonderland Workshops as part of the Dziecinada International Children's Theater Festival. For more information follow us on Facebook. To make a reservation click here
Hamletta Encore
The young artists who created and presented Hamletta will be remonting their performance in the Dziecinada International Children's Theater Festival. We will present our work as part of the open air offerings in Grabiszyński Park at Górka Skarbowców on Sunday, October 6.
Enroll now for Shakespeare Club
This year we have two Shakespeare Clubs. This is an afterschool drama club that focuses on the stories of Shakespeare. Children use a digital learning journal throughout the year to record reflections and track their progress. In the spring the whole group travels to England for an immersive learning adventure. The project concludes with a Shakespeare in the Park festival of plays. Our groups meet on Wednesdays 15:45-17:15 at WIS/ATUT or on Fridays from 16:00-17:30 at ASW. Please email Shakespeare@aardvarkarts.org for more info.
Story Center is back...
This year we will be bringing back the Wroclaw Story Center. It is a library, museum, performing space, and art center for people of all ages to practice their English and expand their creative thinking. We will have a Grand Opening in October - Stay tuned!
Projects
Creative Summer
Kreatywne Lato...
...is an arts program for children ages 7-15 conducted in English. It is also a cultural exchange for artists, teachers, and creative thinkers from around the world.

Artists from around the world lead children's workshops in animation, art, creative writing, dance, drama, journalism, music, photography, sports, tech, textiles, AND video.

Creative Summer 2020 is running from June 29 - July 25.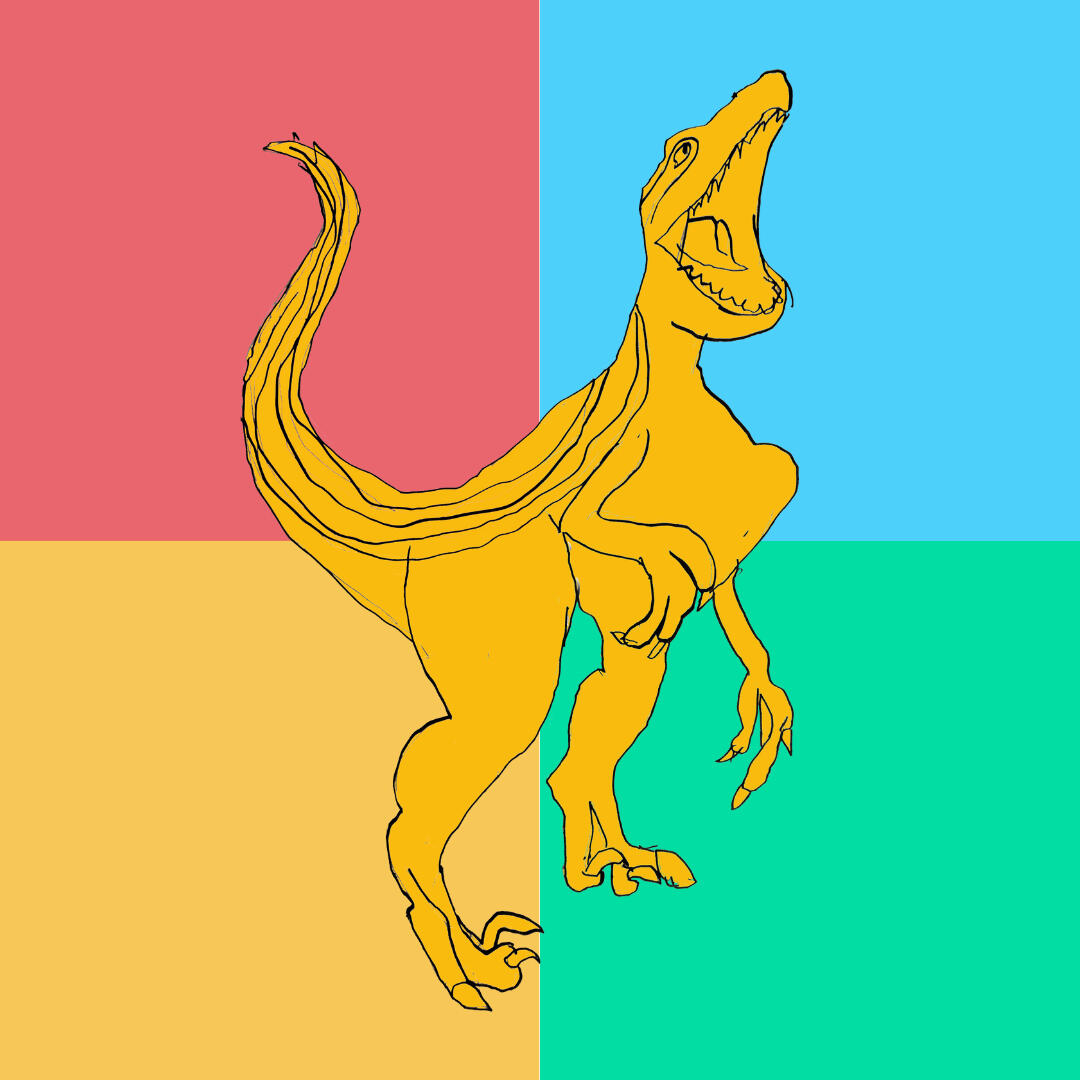 Shakespeare Club...
...presented Shakespeare in the Park - two FREE performances by kids for kids. Students ages 9-12 developed their own adaptations of Romeo+Juliet and Hamlet.

In the fall we will be starting new Shakespeare Clubs. The project is divided into three acts. Act I - children play theater games to stretch their imagination, build their confidence and develop vocal range. Act II - children read Shakespeare stories and begin to re-imagine scenes. Act III - the entire team visits Shakespeare's home in England and rehearses for the final performance in Park Grabiszynski.

Follow Shakespeare Club on Facebook for the latest announcements and for information about next year's groups and expeditions (September 2019-Spring 2020).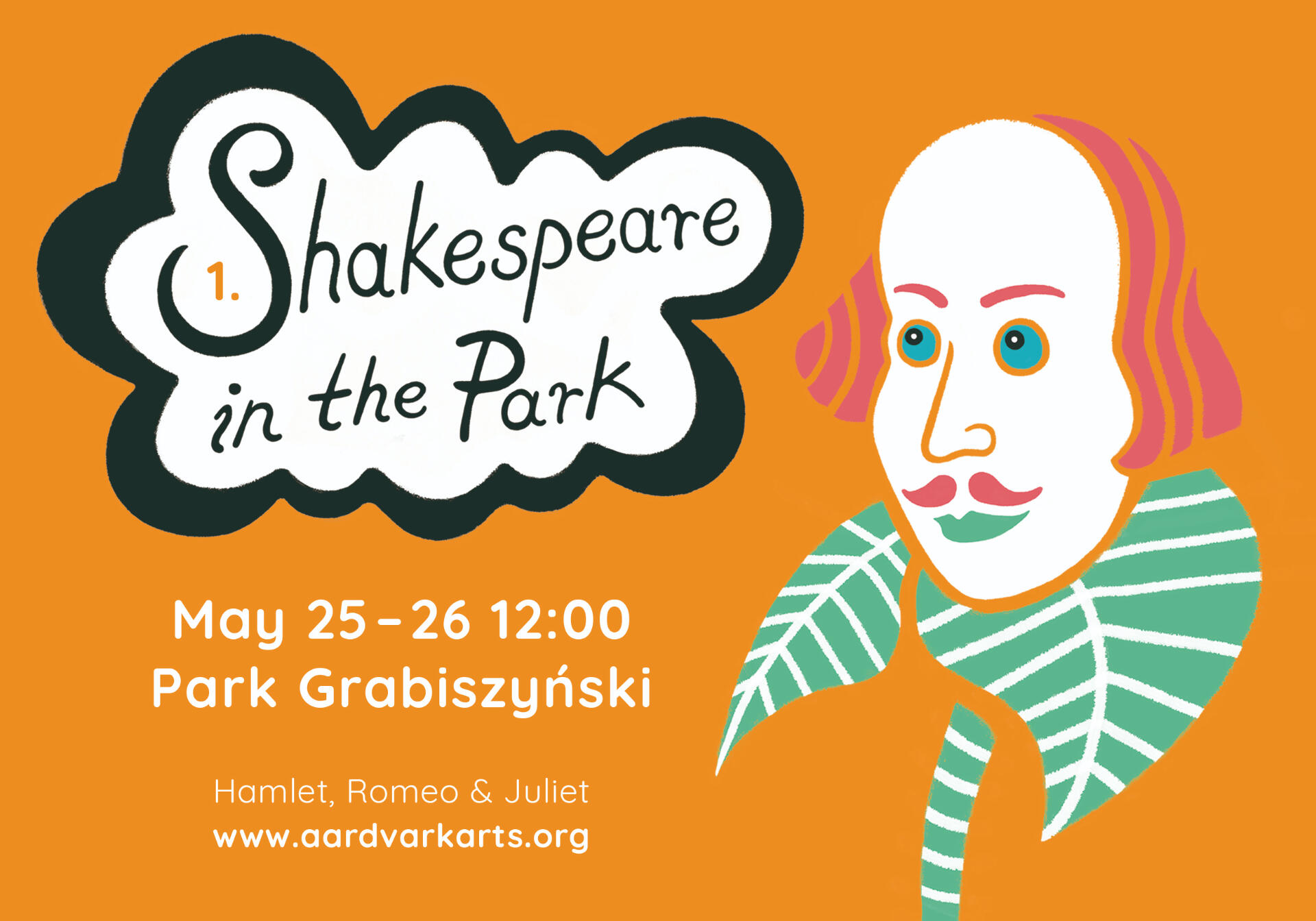 Story Center...
...is partnering with organizations across Wroclaw this year to slowly build a big project in 2020. Our first partnership is with Fundacja Ukraina and Centrum Ukraińskie Kultury i Rozwoju.

We performed ALICE - a storytelling adventure - with books, music, and toys. Following the reading we hosted a Mad Hatter Workshop with Ukrainian artist Людмила Безусько. Children made their own crazy hats to take home.

We believe there are many amazing books that every child should hear out loud. We have been collecting some of the best children's books from around the world and bringing them to Poland. Now we are dreaming up ways to share these stories through music, theater, and activities.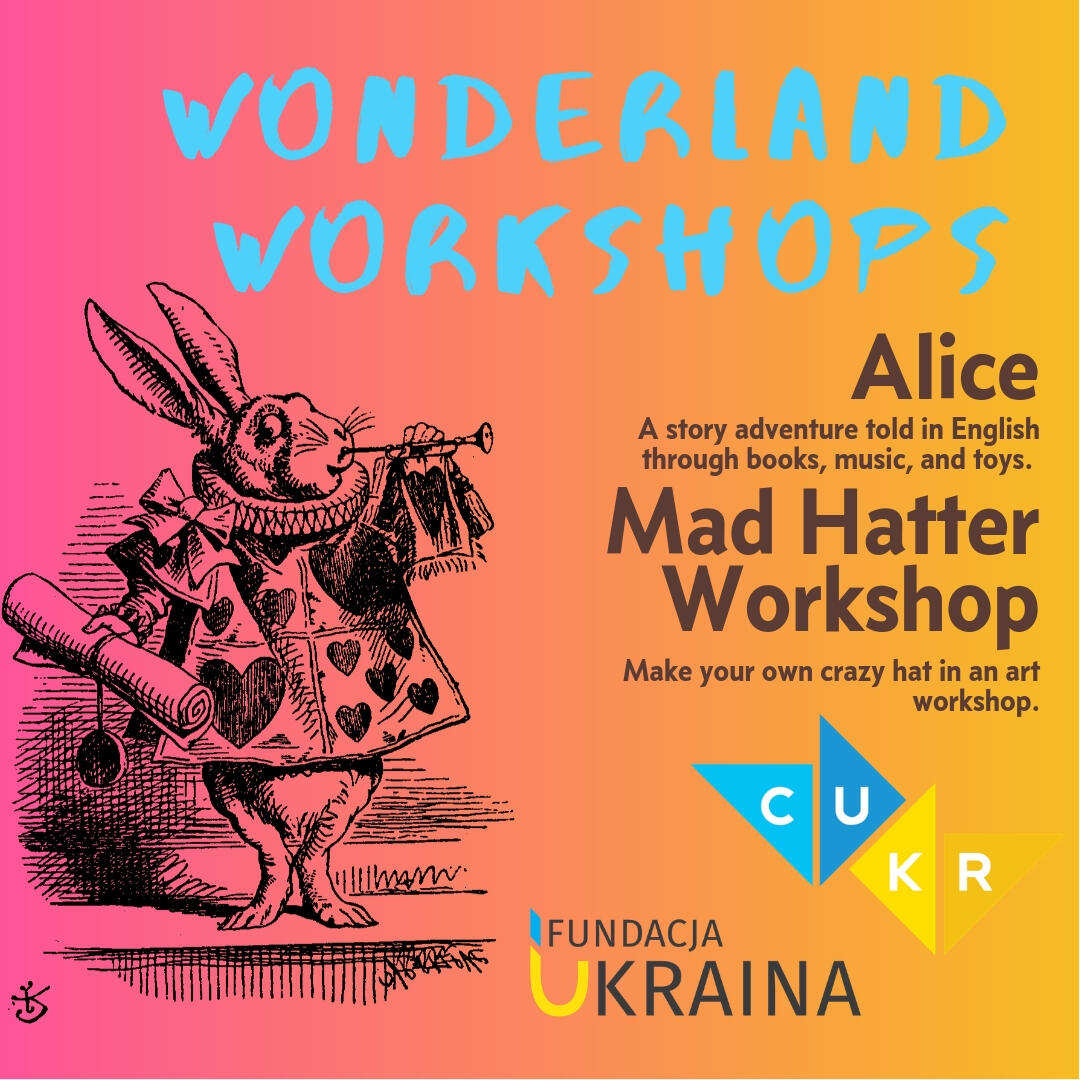 Arts & Culture...
... are important ingredients in developing creative thinking and empathy. We can deliver a bespoke arts program at your school designed to expand student's appreciation of traditional arts and and cultural diversity. Chuseok, Diwali, Thanksgiving, Hinamatsuri, and Marzanna are enjoyed at interactive assemblies where there might be singing, dancing, music, storytelling or games.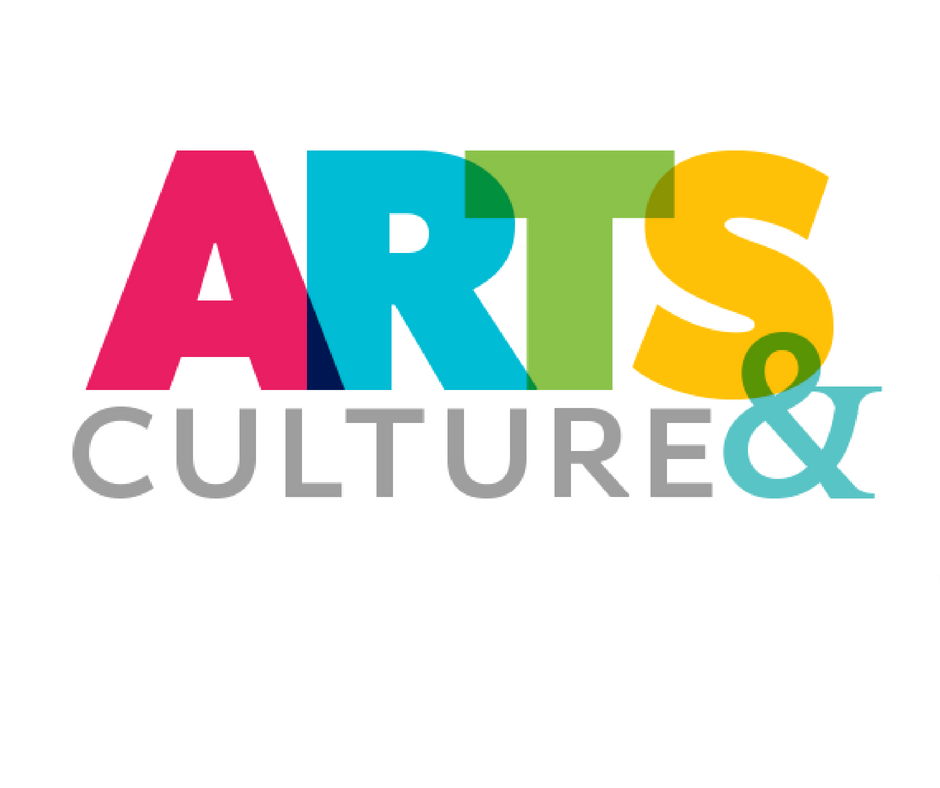 Creative Winter...
...ran from January 28- February 1, 2019.

Based on our successful summer arts program, we offered one week of workshops and classes for children ages 8-15.

The program was taught in English and had a 4-1 student to teacher ratio with native Polish speakers for language support. Classes were led by international artists and teachers with years of experience. Young apprentices (16-20) supported teachers and model creative thinking for the students.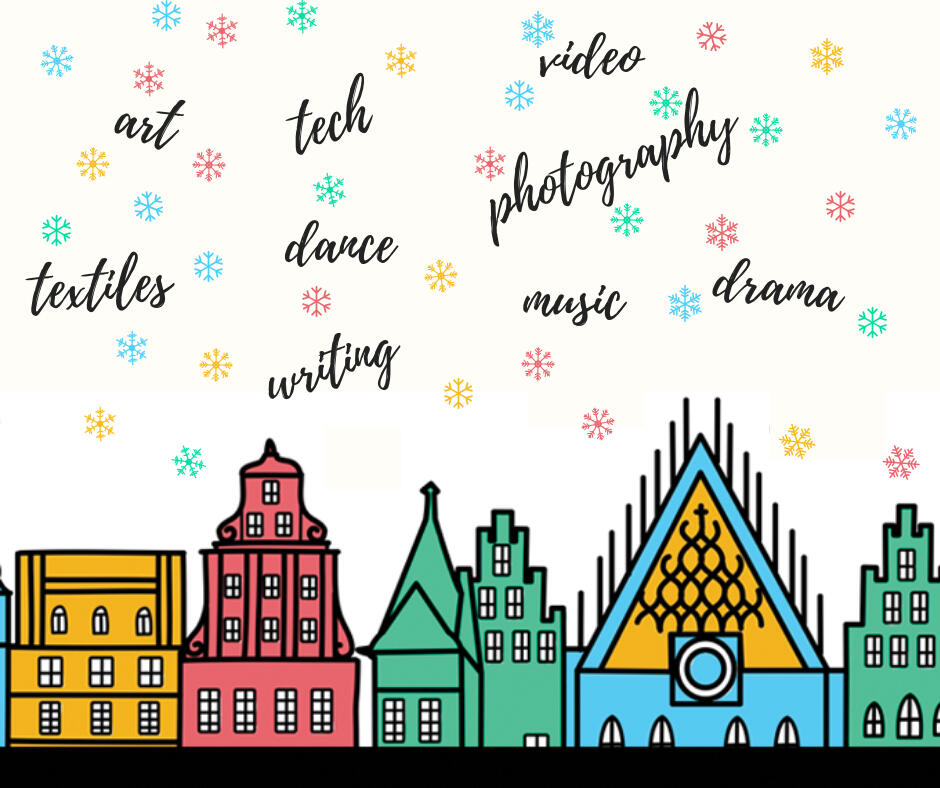 About us
In 2013...
Fundacja Aardvark Arts began as a platform for creatives who are making artwork that crosses borders and brings people together. When cooperating with artists, the foundation serves as a producing entity or consulting agency. Groups that Aardvark Arts has supported include: Odra Ensemble, Jubilo Project, and Studio Matejka.

In 2015 the foundation started partnering with other non profit education institutions. TheaterLab for the Foundation for International Education (Fundacja Edukacji Międzynarodowej) and Prospectus are two activities which combined theater making and English learning for students ages 8-15. In 2016 Shakespeare Club continued this exploration of blending a creative activity with a learning opportunity. In 2018 Aardvark Arts ran the first edition of Creative Summer | Kreatywne Lato – a summer arts program and cultural exchange. This fall Aardvark Arts will open the Wroclaw Story Center – a performance space and children's library housed at NAVIGO Center for Innovative Education.
Donate
Support us...
Fundacja Aardvark Arts is a registered non profit arts organization. As such we may collect donations from the public which are tax deductible.
Fundacja Aardvark Arts
Legnicka 65
54-206, Wrocław
NIP - 8992744830
KRS - 0000464337
REGON - 022152997
This year we are adding a control board (rada) to our governance structure to add a layer of community oversight and to engage in a dialog regarding our public benefit activities.

We do not yet have an OPP number and as such cannot collect 1% tax donations in Poland (1% podatku dla OPP). We are not a 501c3 organization from the US and as such cannot collect donations that are tax deductible from the US treasury.
If you would like to make a donation please make a bank transfer to our ING account: PL 44 1050 1575 1000 0090 3049 6708
We love...
...technology here at Aardvark Arts. Not as a toy but as a tool. It has so much power and potential to connect and to create.

Fundacja Aardvark Arts is a non profit organization which operates several projects under its umbrella including TheaterLab, Shakespeare Club, Creative Summer, Creative Winter, Weekend Workshops and the Wroclaw Children's Museum and Story Center. (That's who "We" are.)

This site uses cookies. To read our cookie policy please click here.

This page outlines our Privacy Policy. We welcome your feedback at hello@aardvarkarts.org. When the GDPR was announced it seemed like a healthy shift of power to the consumer. It gives you control over the data that organizations have about you and how they contact you.

Here are the tools that "we" use to stay in touch with you and an outline of how we handle your data in order to coordinate our activities.

One way you can hear from us is to give us your email address. We have a quarterly newsletter, and detailed news and updates about specific projects. We use Mailchimp to keep track of this list. We don't store any information other than your email address. We won't rent, sell or share your email with any third party. Ever.

We use Formsite and Air Table to collect and manage personal information of project participants. Aardvark Arts is the "controller" of this information and these companies are the "processors." Your answers on all of our electronic registration forms are collected through secure connections (SSL/HTTPS) and answers are encrypted.

For coordinating all of our efforts and activities we use G Suite for Nonprofits. In addition to acting as our email server, we use Google's collaborative apps with our team and with outside partners.

We work with some of our students in journal software called Seesaw. In those cases, identifiable data is created and collected as part of the learning process. Seesaw only uses this information to provide the service and doesn't advertise in Seesaw, create profiles of students, or share or sell your child's personal information or journal content. You can read more about their strong privacy promises here.

In general, we practice good data security. We use secure passwords and don't log on to sketchy wifi hotspots to get our work done.
What is GDPR exactly?
GDPR stands for General Data Protection Regulation, a new privacy law that regulates the processing of personal data relating to individuals in the European Union.

Under the new law you may:
-Ask for a copy of the personal data we've collected about you.
-Request that we stop sending you direct email messages.

Unless you're taking part in one of our projects, the only personal data we have collected about you is your name and email address. For project participants, guardians, emergency contacts and employees we do keep personal data on file. You have freely given it to us through registrations and online forms. Our goals are to keep participants safe, comply with any legal requirements, and to make sure all of our projects run smoothly. We do not attempt to profit from your data.

If you want your data to be forgotten or erased, you just have to ask! We'll delete all the information we keep about you, with the exception of anything required to comply with the law.

If you want to request we stop sending you emails, just click unsubscribe at the bottom of a recent email, and we'll stop.

We'll continue to create and educate through our projects the best we can. You will always be welcome to re-subscribe and we'll update this page from time to time.

The GDPR states that information relating to the processing of personal data must be in plain and easy-to-understand language. We hope our privacy policy meets that standard. If you have any questions about your data or our policies please contact us at hello@aardvarkarts.org.

Thanks for engaging with us.
[Updated 2019-11-04]
Kochamy…
...technologię w Aardvark Arts. Nie jako zabawkę, ale jako narzędzie. Ma wielką moc i potencjał, by łączyć i tworzyć.

Kiedy weszło w życie RODO (GDPR), wydawało się zdrowym oddaniem władzy konsumentom. Daje Wam kontrolę nad Waszymi danymi, które ma organizacja i sposobem, w jakim się z Wami kontaktuje. Ta strona wyjaśnia nasze stanowisko, czekamy na informacje od Was na hello@aardvarkarts.org Przedstawiamy narzędzia, z których korzystamy, by informować Was o naszych projektach i mierzyć interakcje na naszej stronie.

Jednym z kanałów, którym dostajecie od nas wiadomości, jest mail. Mamy kwartalny newsletter, wysyłamy szczegółowe informacje o konkretnych projektach. Używamy Mailchimp, by utrzymywać porządek w listach mailingowych. Nie wynajmujemy, nie sprzedajemy, nie dajemy nikomu Waszych danych. Nigdy.

Korzystamy z Formsite do zbierania danych przy zapisach na nasze projekty. Wasze odpowiedzi na pytania w formularzach elektronicznych są zbierane przy pomocy bezpiecznych połączeń (SSL/HTTPS), a odpowiedzi szyfrowane.

Kiedy publikujemy reklamy na Facebooku, możemy używać danych o odbiorcach, by pokazywać Wam reklamy oparte na Waszych odwiedzinach na naszej i innych stronach na Facebooku.Polityka prywatności Facebooka informuje szczegółowo o wykorzystywaniu danych użytkowników na platformie.

Google Analytic pomaga nam monitorować odwiedziny na naszych stronach internetowych i wykorzystuje pliki cookies w Waszej przeglądarce. Dzięki temu wiemy, jacy odbiorcy są zainteresowani publikowanymi przez nas treściami.

Dla koordynowania naszych wszystkich działań używamy G Suite for Education (Nonprofits). Poza serwerem dla emaili, razem z zespołem i partnerami korzystamy z powiązanych aplikacji.

Z częścią uczniów pracujemy na platformie Seesaw. W tym przypadku identyfikowalne dane są tworzone i zbierane jako część procesu uczenia się. Seesaw wykorzystuje te dane jedynie do świadczenia usług, nie wyświetla reklam, nie profiluje danych, nie dzieli ani nie sprzedaje ani nie dzieli się z nikim danymi użytkowników ani tworzonymi przez nich treściami. Pod tym linkiem można uzyskać więcej informacji o polityce prywatności Seesaw.
Czym dokładnie jest RODO (GDPR)?
Rozporządzenie o Ochronie Danych Osobowych (General Data Protection Regulation) to prawo regulujące przetwarzanie danych osobowych wprowadzone w Unii Europejskiej.
W ramach nowego prawa można:
Poprosić nas o kopie Waszych danych, które pobraliśmyPoprosić nas o zaprzestanie wysyłania maili
Jeśli nie bierzecie udziału w naszych projektach, jedyne co od Was mamy to adres email. W przypadku uczestników projektu i opiekunów dzieci, naszych współpracowników i kontaktów awaryjnych, przechowujemy dane w folderze. Są to dane, które nam udostępniliście w procesie rejestracji online. Naszym celem jest zadbanie o bezpieczeństwo uczestników, sprawny przebieg projektu i spełnienie wymogów prawnych. Nie zarabiamy na Waszych danych. Jeśli chcecie, żebyśmy je usunęli, wystarczy dać nam znać! Usuniemy je, za wyjątkiem tych wymaganych przez prawo.

Dla uczniów korzystających z Seesaw: można zrezygnować z członkostwa w tworzonej przez nas społeczności uczącej się kreatywnie, ale praca, która powstała przed rezygnacją pozostaje częścią pracy stworzonej przez grupę.
Jeśli chcecie przestać dostawać od nas maile, wystarczy kliknąć anuluj subskrypcję na dole ostatniego maila.

Będziemy nadal wspierać kreatywność najlepiej jak umiemy przez nasze projekty. Będziecie zawsze mile widziani wracając do subskrypcji, będziemy również aktualizować tę stronę.

Dziękujemy za Wasze zaangażowanie!
Thank you!
You will start receiving quarterly updates of Aardvark Arts projects soon. If you would like to receive more frequent updates then click here to manage your subscriptions.
Thank you!
We'll see you soon!
The performance and workshop are located at Jastrzębia 18-20, Wroclaw. The closest bus stop is Racławicka (szkoła) and Hallera is a 5 minute walk.

The Wonderland Workshop, Wroclaw Story Center, Shakespeare Club and Creative Summer are all projects of Fundacja Aardvark Arts. To learn more, check out our website.
Thank you!
You will start receiving updates about the Story Center soon.
//Creative Winter//
>>Kreatywna Zima<<
...is running from January 28- February 1, 2019.

Based on our successful summer arts program, we will be offering one week of workshops and classes for children ages 8-15.
This site uses cookies. Learn more or choose your language below.
Ta strona wykorzystuje pliki cookies. Dowiedz się więcej lub wybierz język.
Creative Winter
---
art matters now
>>Polski<<
What is Creative Winter?
It's a solution to the problem of not enough creative thinking in schools. Creative Winter is a week long art program in Wrocław for children 8-15, where they get to choose what to make and explore.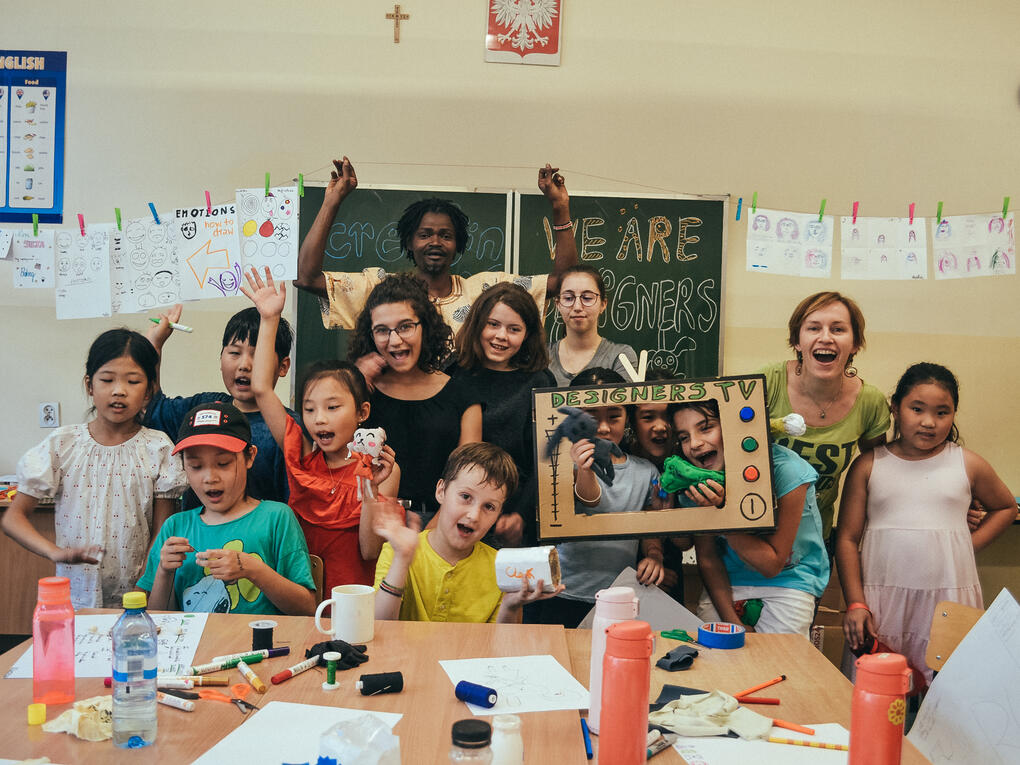 Who runs it?
The program is run by Aardvark Arts, a non profit foundation exploring the intersection of arts, culture, education and technology.

Last year we started Creative Summer - an international month-long arts program. Watch our video about what we do and why we think creativity is so important.
What will students learn?
The focus of the program is to foster creative thinking. Through a wide variety of classes we teach students "creative moves" that can be used for any project or assignment.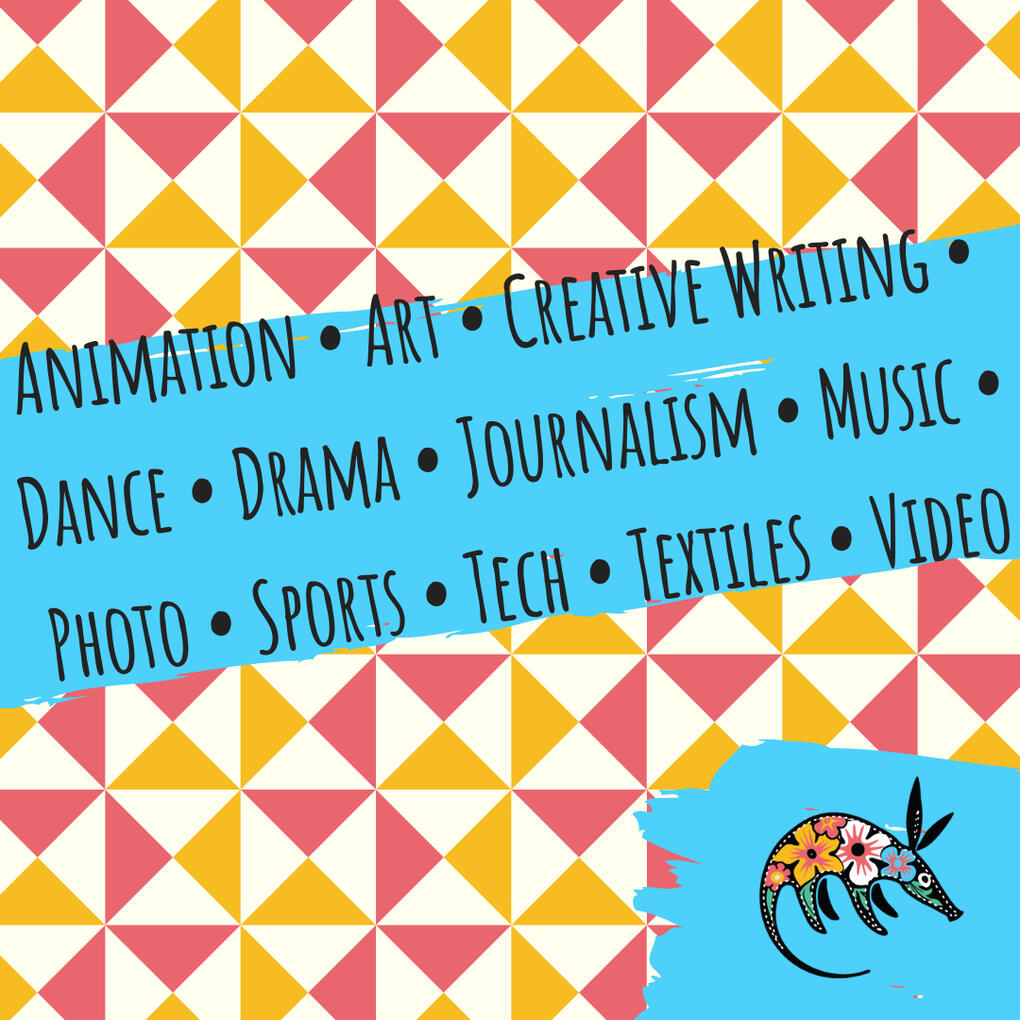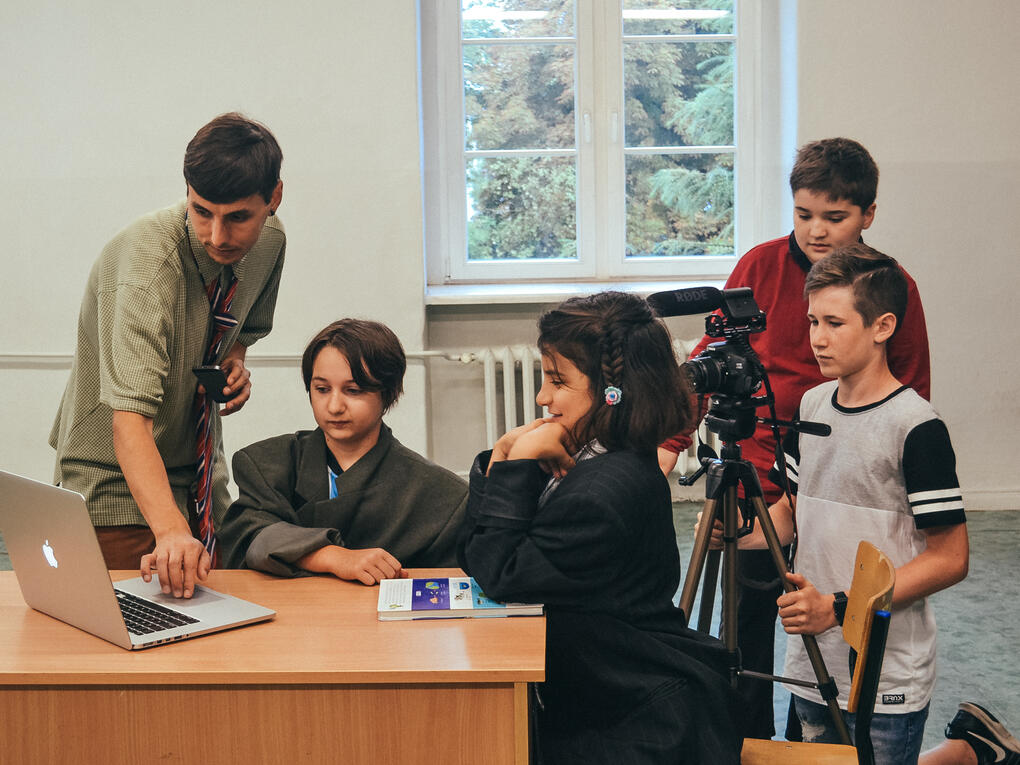 Why is it in English?
Grammar books will only get you so far. We think learning English through creative play is the best.

We have a 4-1 student-to-teacher ratio and small classes for personalized attention. Every class will have a Polish speaker as a teacher or apprentice.
When does it take place?
The program runs during the Wrocław public school holiday from January 28 – February 1. Classes are from 9:00-4:30 each day. Students may arrive at 8:30 and stay until 5:00.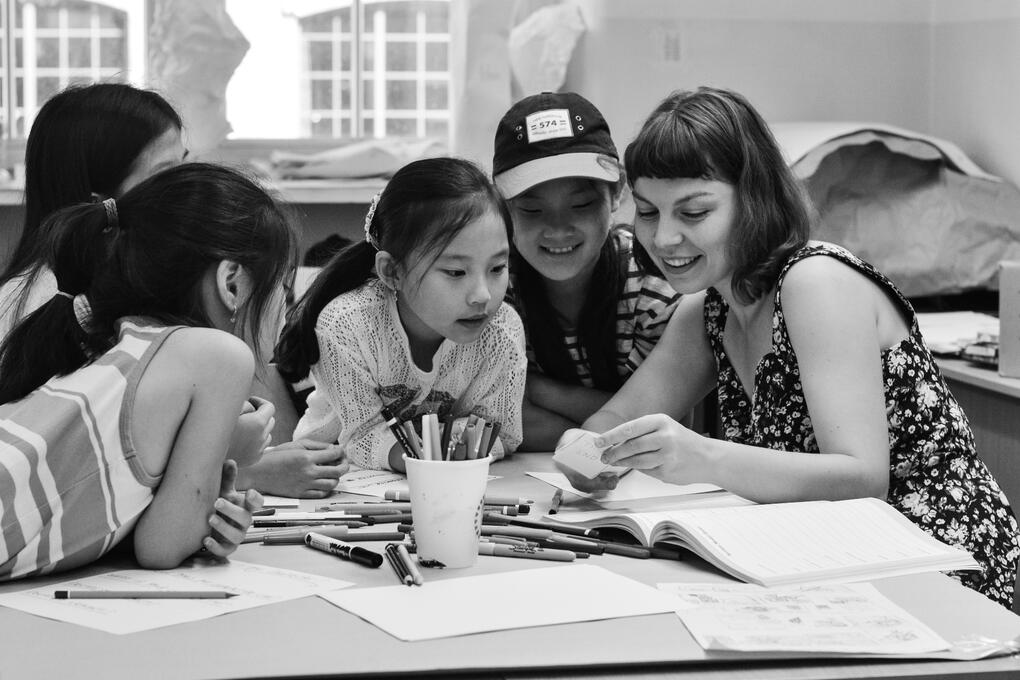 What does the program cost?
It's expensive. Our main cost is the team. We work with professional artists from Poland and abroad; teachers who have extensive non formal education experience; emerging artists who show talent, potential and passion for working with young people; and young apprentices who have a creative spirit.
Discounts and pricing
First 10 enrollments get 25% discount. 750zł per student

Next 10 enrollments get 15% discount. 850zł per student

Creative Winter enrollment fee 1000zł for one student, one week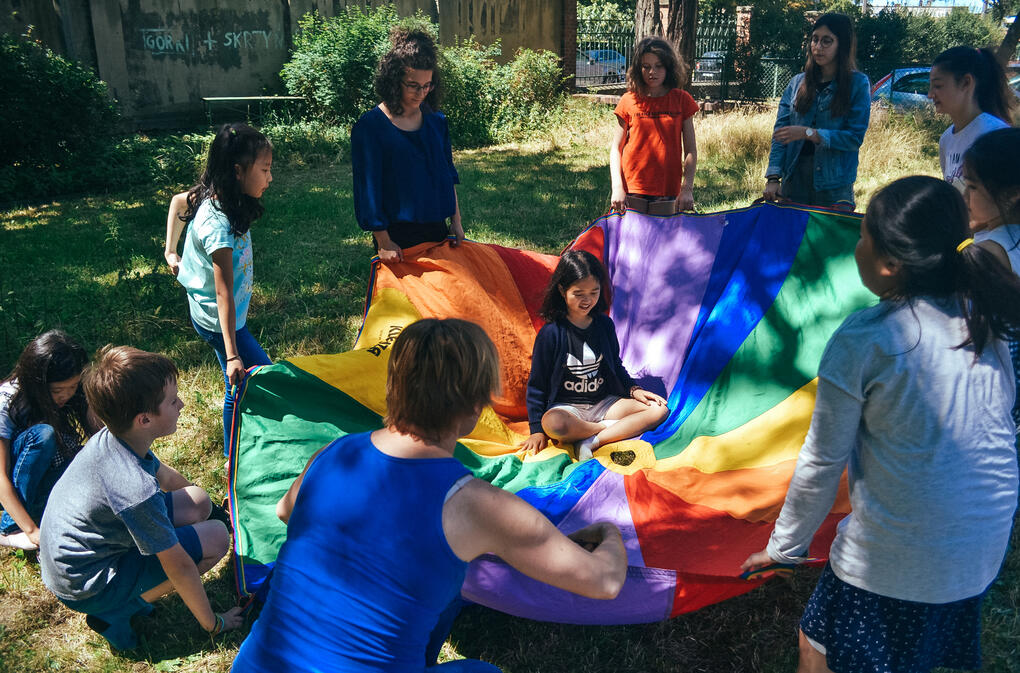 Where is Creative Winter?
The program is hosted by Autorska Szkoła Podstawowa NAVIGO on Sudecka 98, Wrocław.
How do we sign up?
We hope you are excited. We hope you think this is an exceptional offer. We hope you will join us this winter. Feel free to contact us with any questions or ideas. creativewinter@aardvarkarts.org
Czym jest Kreatywna Zima?
To odpowiedź na problem niewystarczającej ilości kreatywnego myślenia w szkole. Kreatywna Zima to tygodniowy projekt artystyczny we Wrocławiu dla dzieci w wieku 8-15 lat, w którym mogą wybrać, co chcą robić i odkrywać.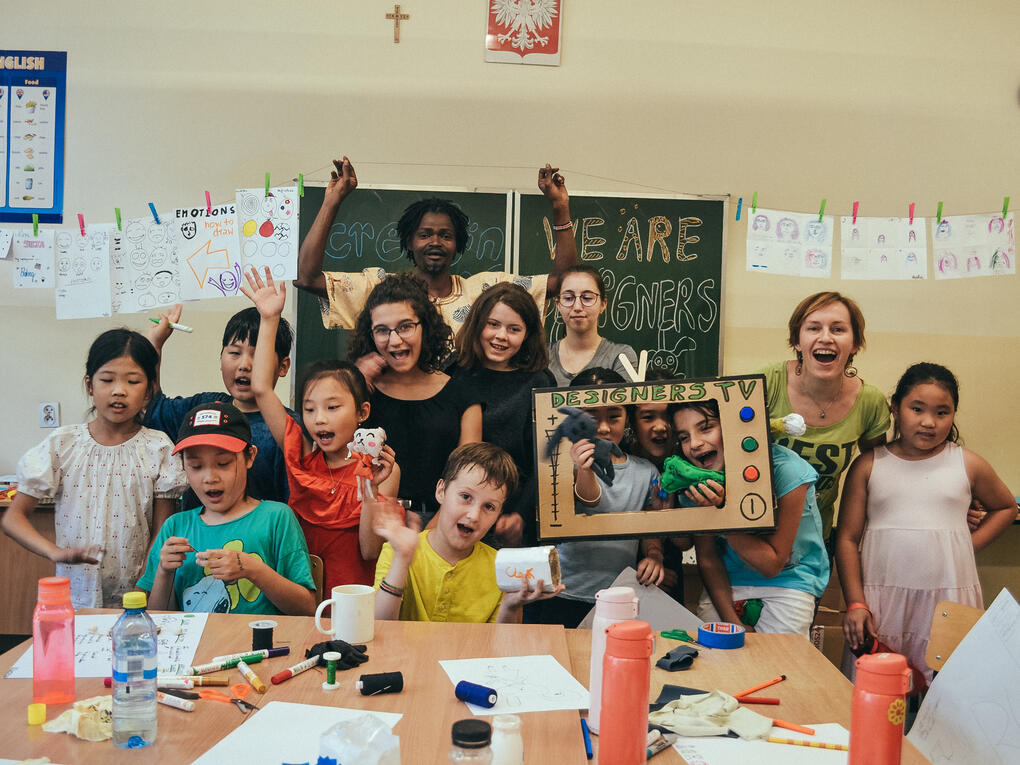 Czyj to pomysł?
Program prowadzi Fundacja Aardvark Arts, organizacja pozarządowa zajmująca się obszarem, gdzie zbiegają się sztuka, kultura, edukacja i technologia.

W 2018 roku otworzyliśmy Kreatywne Lato- międzynarodowy miesięczny program artystyczny. Obejrzyj filmik pokazujący, co robimy i dlaczego uważamy, że kreatywność jest taka ważna.
Czego nauczą się uczestnicy?
Program skupia się na wspieraniu kreatywnego myślenia. Poprzez szeroki wachlarz damy uczestnikom zestaw "kreatywnych narzędzi" które można wykorzystać w każdym projekcie czy zadaniu.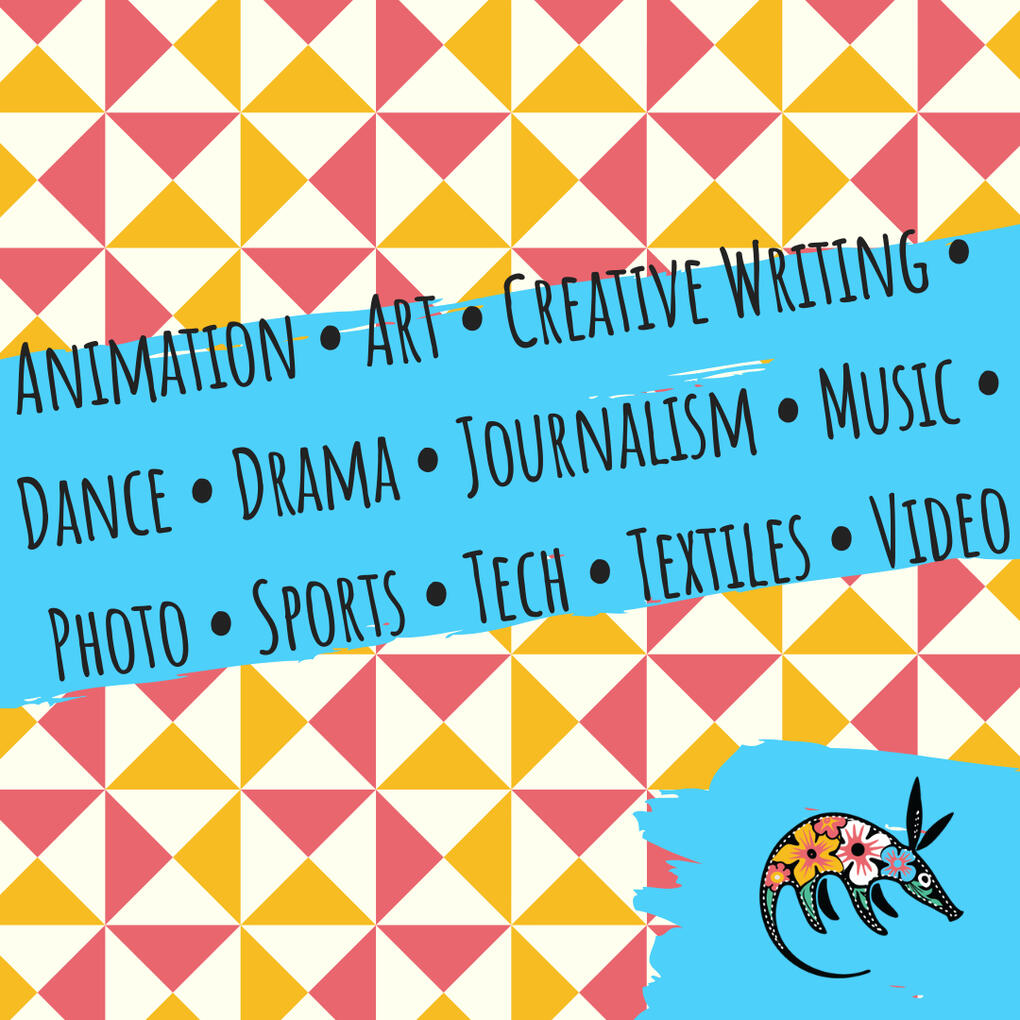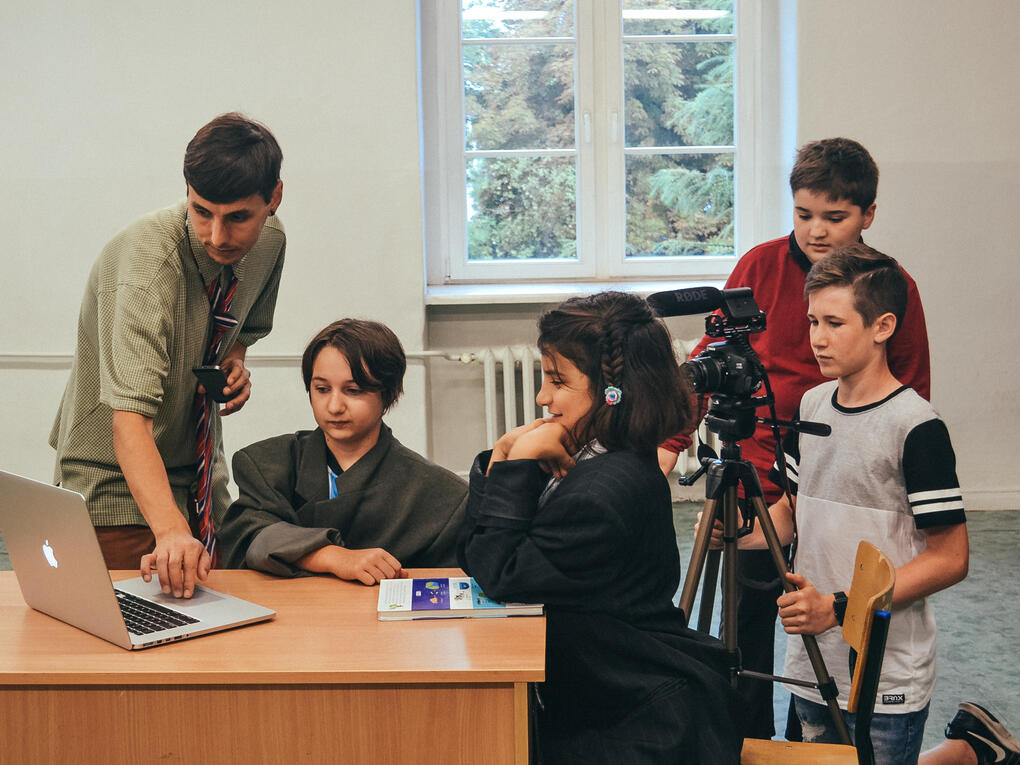 Dlaczego po angielsku?
Książki do gramatyki są od gramatyki. Wierzymy, że nauka angielskiego przez kreatywną zabawę jest najlepsza.

Na 1 prowadzącego przypada 4 dzieci, pracujemy w małych salach, dajemy spersonalizowaną uwagę. W każdej grupie będzie nauczyciel lub stażysta mówiący po polsku.
Kiedy odbywa się Kreatywna Zima?
Projekt odbędzie się w czasie ferii zimowych we Wrocławiu od 28 stycznia do 1 lutego 2019. Zajęcia prowadzone są od 9 do 16.30. Uczestnicy mogą być z nami od 8.30 do 17.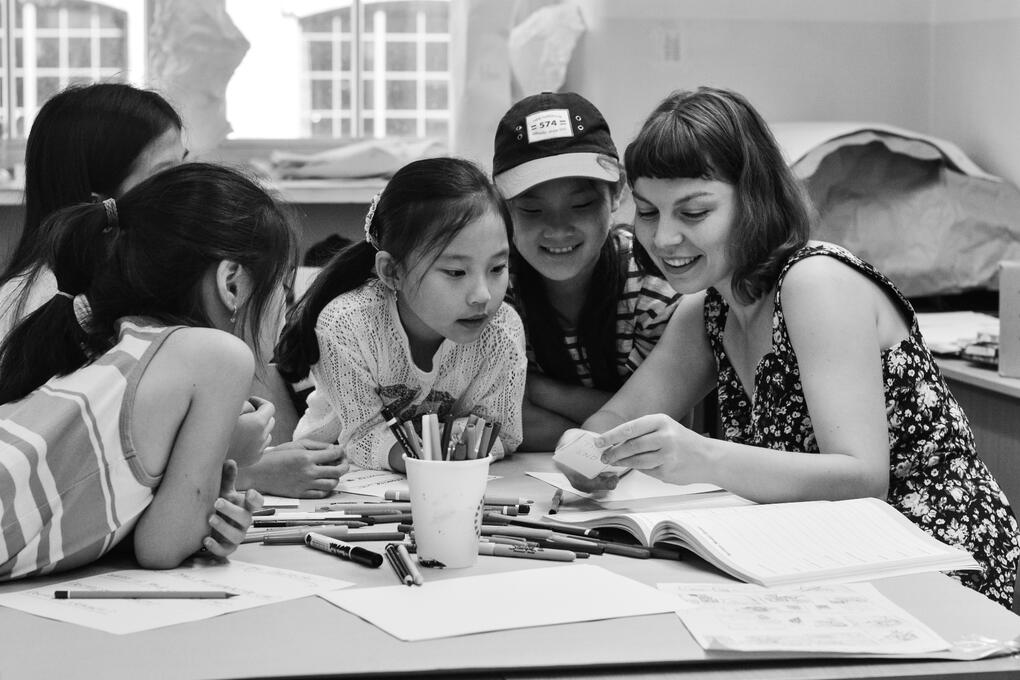 Ile kosztuje program?
Jest drogi. Główny koszt to zespół. Pracujemy z artystami z Polski i zagranicy, z nauczycielami o szerokim doświadczeniu w edukacji pozaformalnej, młodymi utalentowanymi twórcami z potencjałem i pasją do pracy z dziećmi i młodzieżą oraz kreatywnymi stażystami.
Ceny i zniżki:
Pierwsze 10 zapisów otrzymuje 25% zniżki. 750 zł za osobę

Kolejne 10 zapisów otrzymuje 15% zniżki. 850 zł za osobę

Pełna opłata za uczestnictwo w Kreatywnej Zimie to 1000 zł za osobę.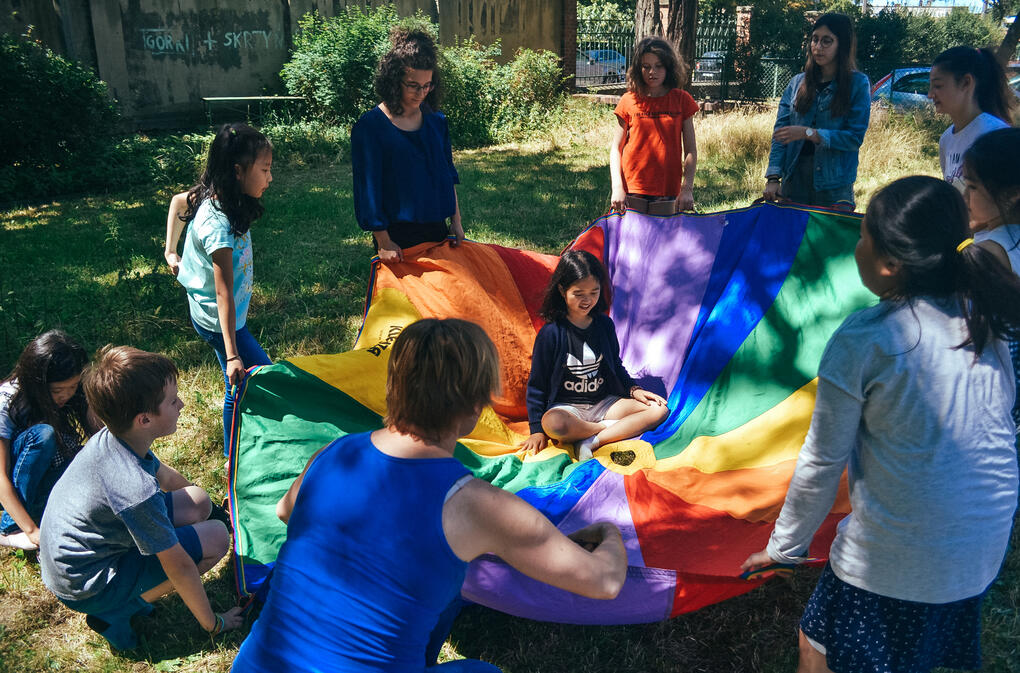 Gdzie odbywa się Kreatywna Zima?
The program is hosted by Autorska Szkoła Podstawowa NAVIGO on Sudecka 98, Wrocław.Gości nas Autorska Szkoła Podstawowa NAVIGO przy ul. Sudeckiej 98 we Wrocławiu.
Jak się zapisać?
Mamy nadzieję, że to dla Was ekscytujący projekt. Mamy nadzieję, że uważacie, że to wyjątkowa oferta. Mamy nadzieję, że dołączycie do nas tej zimy. Zapraszamy do kontaktu i dzielenia się pytaniami i pomysłami. creativewinter@aardvarkarts.org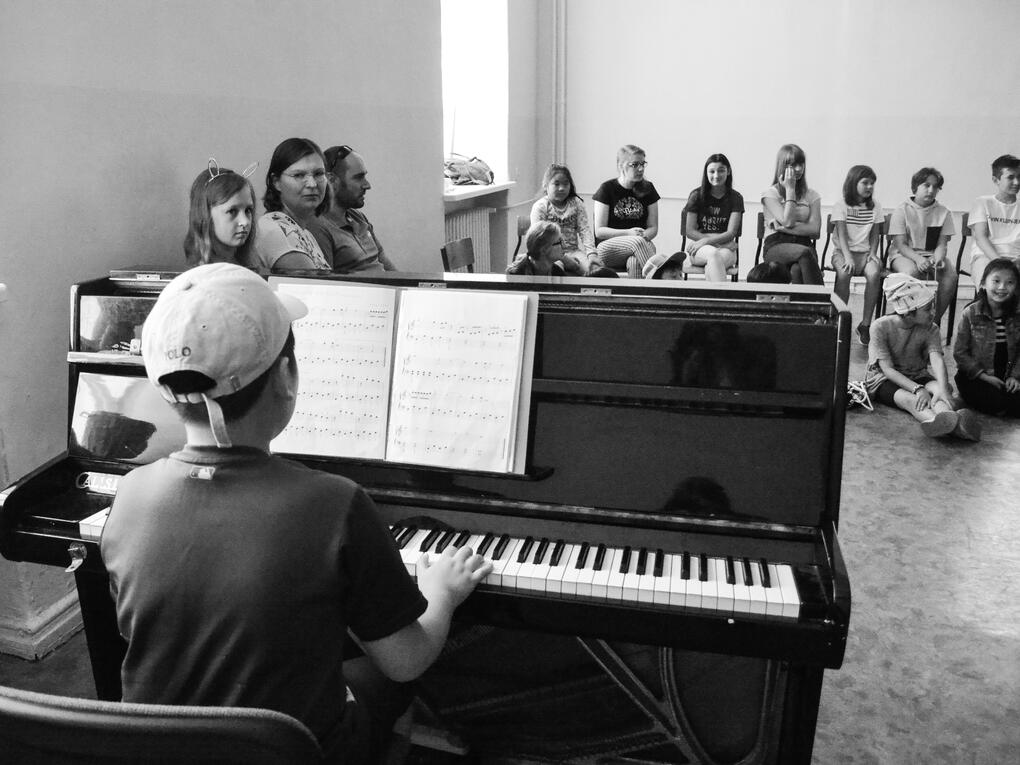 Why arts?
Creativity is a skill that anyone can learn. It's not limited to people who are gifted. It's not only valued in the arts, but also other fields as well such as business and science. Our program is unlike anything in Poland and promises to be the highest quality of developmental activity. ART MATTERS NOW!